Virtual Interiors Event 2021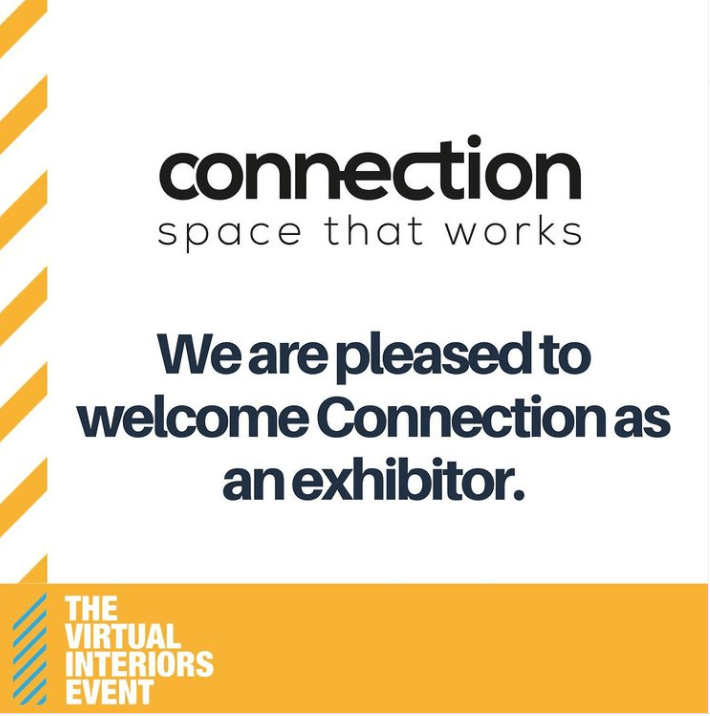 The ongoing impact of the COVID pandemic is being felt across every industry and more broadly, it is still being felt in everyday life. The way we interact and build relationships has been changed significantly, for the moment at least, although it is yet to be seen whether these interactions will return to 'normal' in the coming months and years.
Events play a significant role in the commercial furniture and interiors sector. The opportunity to network with designers, dealers and architects amongst many others is critical not only to Connection, but to all in the commercial furniture industry.
We are delighted that despite the ongoing hardships, we have joined the inaugural Virtual Interiors Event as an exhibitor, taking place on the 24th and 25th February 2021. The event gives us the opportunity to showcase existing products and collateral, as well as introduce brand new products to the market. We shall also be running two speaking sessions which will cover a range of subjects, involving both Connection and the commercial furniture industry on the whole.
To register for the event, then please visit the Virtual Interiors Event website.
Written by George Eltringham, Digital Marketing Manager