Can workplace furniture help education post-pandemic?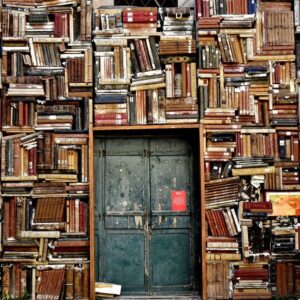 As with most industries, the education sector is sure to be affected heavily by the ongoing COVID-19 pandemic, as well as the immediate aftermath. Effective utilisation of space is now paramount to streamline operations and reduce day-to-day contact between individuals, with reduced class sizes and certain types of workplace furniture being particularly prominent potential solutions.
Whilst not officially announced by all universities, it is widely expected that many of them will look to adopt a 'blended' approach to learning, to retain contact with students and deliver face-to-face teaching whenever possible. Although this is deemed as the current best-case scenario, it is also accepted that it is not feasible to deliver face-to-face learning in the same way as was done previously. It is now imperative to maximise the full potential of the reduced classes and spaces, with workplace furniture, potentially an effective way of achieving this.
In order to deliver an optimal level of teaching to each individual, lectures are expected to be scrapped in favour of pre-recorded material, whilst seminars will be delivered in person, albeit to drastically reduced groups. Whilst some are understandably sceptical about the effect this will have on both the quality of teaching and the student experience on the whole, this is the challenge that must be met. It is impossible to think about the ideal student experience in the same terms as 12 months ago and thus, the challenges must be approached in a different manner across the board. Practicality and efficiency must now take prominence over everything else as results become more important than ever before.
A key trend within the workplace furniture industry recently has been the rise of internal meeting pods and privacy booths, accelerated by the demands of current events. Although both internal meeting pods and privacy booths have not been fully incorporated by universities as of yet, the potential is there for them to help use space more efficiently, whilst maximising both staff and student productivity.
Whilst students are measured upon individual performance academically, it is imperative to train the next generation of professionals in the importance of collaborative working. Effective collaborative working within the professional sphere has been shown to increase productivity and generate more innovative ideas than work conducted individually. It is therefore important to bolster the ability of our graduates to work effectively together. Although universities have been somewhat stuck in the past when it comes to both efficiently using their space for collaboration and encouraging these modern practices, there is a hope that the pandemic will accelerate their evolution.
When looking back on 2020, the negatives will be standout. However, it is important to embrace the opportunity to evolve the way we look at everything, with education one of the most important parts of life which must be protected and even improved for the coming generations.
Written by George Eltringham, Digital Marketing Manager