Life after lockdown – empowered to embrace technology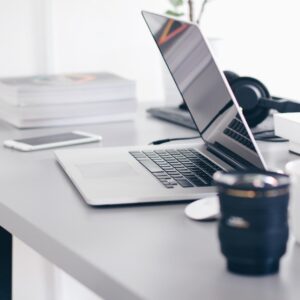 Businesses are used to planning for crises and interruptions, but Coronavirus is a test which no one could have adequately prepared for and one which arrived with such speed and magnitude that even businesses with the most robust continuity plans are having to think creatively about how to adapt, with an emphasis on workplace technology.
From speaking with a number of our clients over recent weeks, aside from the obvious short-term changes businesses will have to make – more stringent social distancing measures, increased hygiene safety in offices etc – the biggest legacy from this period will be how businesses have been empowered to embrace technology. Much of which businesses already had, or had access to, but for various reasons were reluctant to utilise.
Over the past few weeks we've seen the enforced use of tech as business have had to quickly equip their workforce with the tools to work remotely in order to see their business continue to operate. The pandemic has shown more people they can easily work from any location, relying on email, chats, and videoconferencing to quickly communicate etc. It has also shown businesses the efficiencies that can be gained from embracing tech – reduced travel, shorter meeting times, improved productivity and collaboration – the list goes on. The reality is for most businesses, technology aside, that a completely remote workforce is not a practical option and people still want, and need, human interaction (an opinion echoed by many of our clients, who agree that the novelty of working from home full time is quickly starting to wear thin for many of their team).
However difficult this time, it presents a great opportunity for businesses to review their processes and their current technology platform to figure out what is best for their people and their company moving forwards. Coronavirus is forcing businesses to unlock innovation and discover new ways of working and ultimately, organisations that embrace this and work out how to utilise this adversity to create an improved workplace, will be the ones that prosper.
Written by David Clemetson. David is the Co-founder & Managing Director of ADT Workplace; Delivering intelligent, inspiring and dynamic workplaces.