Workplace trends – predictions for 2019/2020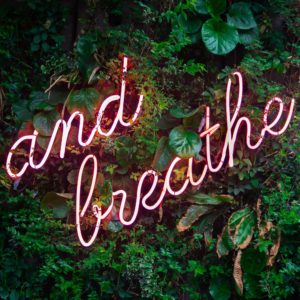 2019 has unquestionably been a year of hesitation and ambiguity and it seems set that those feelings will carried forward into 2020. However, once the dust has settled, we're expecting to see a regrouping and renewed focus and energy emerge across the UK.  Therefore here are our predictions for the 2019/2020 workplace focuses.
Focussed on Wellness
An unsettled macro environment can have a knock-on effect on the day-to-day life. Wellness is a continuously developing trend in the workplace, as employees of all levels strive for that elusive work-life balance. Whether this is physical wellness in the form of free yoga sessions or emotional wellness through the use of comfortable and versatile breakout areas. The focus is allowing employees a complete break from the office in order to recharge their batteries. The focus of employee wellness within a company's values not only attracts external talent but also helps with employee retention rates.
Coworking Development               
Coworking hubs have now branched out of capital cities only, with many major cities in the UK, including Manchester and Liverpool, embracing the flexibility of coworking spaces. Coworking trends will continue to develop throughout 2019. Due to high rents in major cities, restaurants and even shopping malls are partnering with coworking businesses to fill their empty space to make this monthly outgoing worthwhile. We predict that this will become even more widespread across the UK, with companies renting out spare workspace to make a profit from these otherwise underused areas.
Brand Identity                                                                                                                                           
Now is a particularly competitive market for attracting talent. Millennials, who by 2025 will make up 75% of the global workforce, are leaving university with high expectations of a working environment. A strong brand identity, not just through marketing but in the office itself, can help to create a workplace that people are inspired by and proud to work for. A simple way to achieve this is by using bespoke colour palettes in unique fabric textures to showcase brand identity through furniture.
Nomadic Working                                                                                                                           
Another trend that we've touched on before and is continuing to grow is nomadic working. Led not only by millennials but by older employees looking for freedom after years of being chained to a desk 9-5, Monday – Friday. Nomadic workers tie together travelling with remote working, and so are used to a wide variety of work spaces and stimuli. Even within the office environment, flexibility of work space is an achievable goal. Offering an alternative to a traditional desktop, such as coworking tables and soft seating, can help employees to feel in charge of their working conditions.
Written by Lucy Hardwick, Marketing Director