Making space that works post-COVID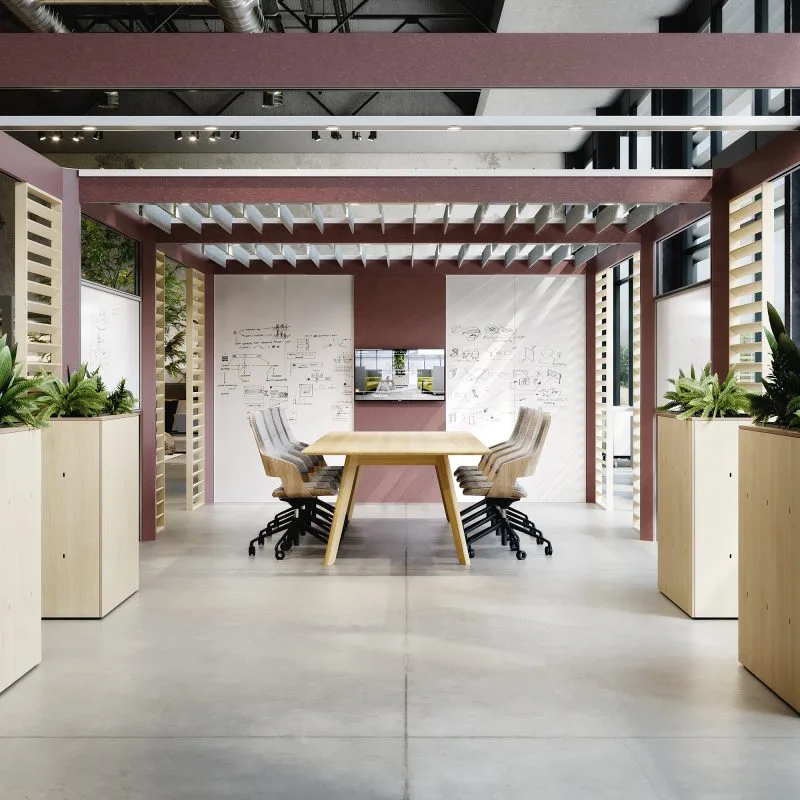 The ongoing events of 2020 keep creating much speculation and generating many questions which are seemingly impossible to answer; Is this the end of the office? Will everyone become home-based? Will life only exist through video calls? The constant state of flux which every individual in every industry currently exists within makes it hard to answer any of those questions with real confidence but one thing is for certain. People will not want to give up the office completely.
Over recent years, we have seen some movement away from traditional office space to make way for more agile and collaborative working. Whilst this natural evolution has accelerated over recent months, it has created more of a demand to retain shared office space, rather than leave it behind. Many individuals require this shared space to get much-needed human contact, with social interactions playing a significant role in employee motivation, productivity and creativity.
Whilst many will hope to retain something of a physical workplace, the reality is that reductions in income and new restrictions will make it difficult to afford and maintain spaces with large or excess floor space. Firms will now have to look to their interior design and commercial furniture to ultimately work smarter and harder to make the most of their space. To be able to effectively create a flexible working space ideal for collaborative working, the commercial furniture specified needs to be multi-purpose and suitable for anything from formal meetings and carrying out tasks to simply relaxing and enjoying a coffee.
Having started out life as a manufacturer solely producing task chairs, we have now evolved into an established designer and manufacturer with a diverse product portfolio which has collaborative furniture at the forefront. The growing need for adaptable and flexible spaces is driving our product development now more than ever. In recent years, we have launched multiple products designed with collaborative working in mind, which are now increasingly suited to the office of the future.
Recently, we have introduced Deski into our product portfolio with agile working in mind, whether that be for education or the workplace. The mobile workbay mounted with a robust arm suitable for any standard laptop or tablet is flexible both in mobility and usage, making it ideal for collaborative working, impromptu meetings or simply just completing work in isolation. Although this is the newest product of this ilk and is perhaps more prominent due to the current state of commercial furniture design and the world in general, we have been designing and manufacturing collaborative furniture for years, and will continue to do so.
Although drastically accelerated, it was inevitable that we would eventually reach this point. There are certain fundamentals which must be understood and appreciated but the real take home point should be that work is what people do, not where they do it.
Written by George Eltringham, Digital Marketing Manager