Rooms reimagined for workplace flexibility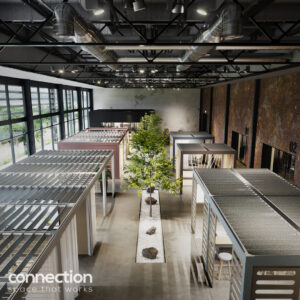 Designed to define space and create workplace flexibility, Rooms truly is a transformative piece of architecture. Available in an infinite number of configurations to meet any requirement or demand, it is the internal meeting pod for any office space.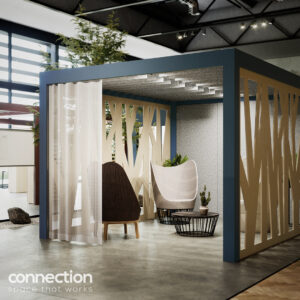 Rooms was created with workplace flexibility and sustainability in mind. Completely reconfigurable and free-standing with no fixed walls, it can be easily assembled, disassembled and repositioned whenever necessary, resulting in greater product longevity. Available in multiple sizes and with the option for adjoining Rooms, it can be built to perfectly fit any office space.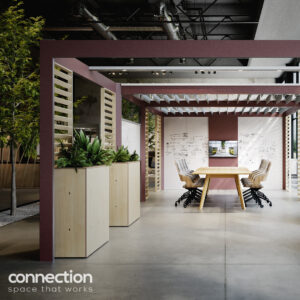 The true beauty of Rooms however, are the endless number of configurations available, with customisation available from top to bottom and everything in between. It can be built to accommodate any kind of space from informal areas such as reading or breakout Rooms, to more formal space for meetings and collaboration. Functionality is at the heart of its design and can be enhanced with further solutions for increased visual and acoustic privacy. However, it remains light and airy thanks to the option of a ceiling made up of horizontal baffles, which themselves aid the acoustic quality.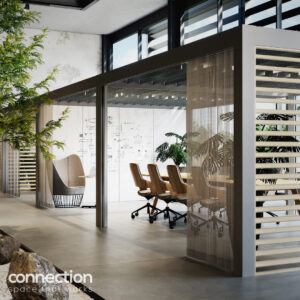 The frame of the structure is aluminium but can be made with oak, OSB or birch veneers. Alternatively, there are over 200 coloured cladding options available from both the Egger and Fenix ranges, meaning Rooms can be built to match any company branding. What really defines the space, however, are the wall options. Any configuration is possible to create the ideal Room, with 15 wall possibilities available across four categories, dictating the formality of the space.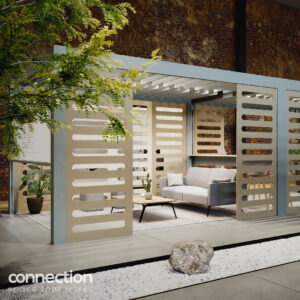 To retain workplace flexibility and develop a relaxed working environment, wooden trellis walls or curtains can be selected to promote a more collaborative workplace, which can be enhanced further with interactive walls. White board walls and worktable attachments allow for creative expression and effective co-working within a more relaxed environment than with traditional office furniture. However, walls can also be configured to create a Room for more formal uses, by utilising upholstered or glass walls to allow privacy, albeit in a more calm and flexible setting.
To access the complete details of Rooms, or to specify your own Room using our five-step process, click here.
Written by George Eltringham, Digital Marketing Manager