Peacework, PET and sustainable design & manufacturing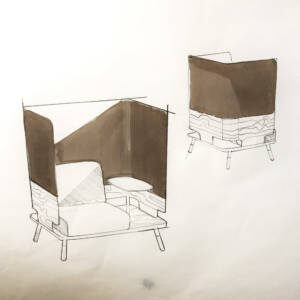 As the impact of global warming still dominates both countries and companies across the globe, there is now more than ever a need for emphasis on sustainable design for both buildings and their furniture contents. The resulting reduction in emissions and harmful materials can play a key role in reducing our impact upon the environment.

Globally, more than a million plastic bottles are sold every single minute and they take at least 450 years to naturally degrade. Not only do we need to reduce the use of plastic bottles, we need to find new ways to deal with bottles once they're thrown away. However, recycling rates are low, in 2016 fewer than half the bottles bought worldwide were collected.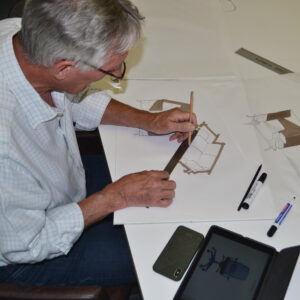 Furniture designer, Hilary Birkbeck, believes that it is his responsibility as a designer to employ sustainable working methods and materials. Hilary Birkbeck has spent several years researching low impact and recycled materials. He discovered that PET (Polyethylene terephthalate) felt is ideal for commercial furniture as it is soft yet very durable and is made from recycled PET (the type of plastic found in water or soda bottles). PET felt also provides great acoustic performance and it can be recycled at the end of its life.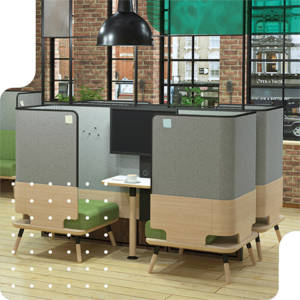 Hilary wanted to design a flexible furniture product with a light footprint using sustainable materials that could be manufactured with minimal labour input. It was important to consider the product's overall impact on the key challenges of climate, resources & health. The new product needed to be high quality and robust with a long lifespan – furniture built to last reduces the need for replacement, hence contributing to sustainability. It was important to Hilary that as many of the materials as possible are both upcyclable and recyclable, reducing the environmental impact and contributing to the circular economy.
The resulting design is a multi-functional furniture range which is both sustainable and beautiful. Find out more about Peacework here. Also, learn more about the impact of sustainable production on our environment and global warming.
Written by Connection